Business Name
Long Business Description
Becky Siekierski, Ph.D., LSSP, NCSP
Dr. Becky Siekierski is a Licensed Psychologist with extensive training and experience in the evaluation and treatment of children and adolescents. She earned her doctorate from Texas A&M University in College Station and has over 12 years of experience working in public schools, with additional training experiences in community mental health clinics and hospital settings. Dr. Siekierski specializes in autism spectrum disorder assessment and intervention, differential diagnosis of ADD/ADHD and emotional/behavioral disorders, and assessment of early childhood disorders.
As a Licensed Specialist in School Psychology (LSSP) and Nationally Certified School Psychologist (NCSP), Dr. Siekierski has served in a number of different roles, including consultant, parent trainer, therapist, supervisor, multidisciplinary team member, and evaluator. She values the collaboration among schools, parents, and related service professionals and is eager to assist parents in identifying the supports they need to facilitate their children's development.
Support for Parents
Individualized Parent Support
We offer one-on-one consultation to parents to discuss specific concerns and identify strategies for addressing them.
We can provide recommendations for a number of issues, including behavior, discipline, academic performance, social skills, tantrums, anger, sensory issues, grief, anxiety, depression, ADD/ADHD, and many more.
We can review a child's special education records, evaluations, services, and programming to assist parents in making informed educational decisions.
In-Home Parent Training and Behavior Support
Learn how to implement strategies for improving behavior and communication in the home setting
Our parent trainer will visit the home to complete a needs assessment in order to identify the most important behaviors to target and then we'll develop a plan for how to implement the strategies recommended.
Parents will receive individualized visual supports for the home along with direct instruction and practice in the most effective ways to work directly with their children.
Parent Education Workshops
Group parent education workshops are offered periodically on topics including:
Behavior Intervention
Social Skills Strategies
Interventions for Children with Autism Spectrum Disorders
Understanding the Special Education Process
Visit the Parent Education section for more information including dates/times of upcoming workshops!
Child Therapy
One-on-one support with child/adolescent to address anxiety, depression, coping skills, social skills, impulse control, behavior, etc.
Special Needs Tutoring
One-on-one, individualized tutoring for students in kindergarten through high school, provided by a special education certified teacher. We'll create and utilize specific instructional tools based on your student's needs. Find out more information here. 
School Consultation
Consultation to School/Daycare Staff
We offer individualized consultation on a case-by-case basis or group trainings on topics such as:
Behavior Intervention
Social skills strategies/supports
Classroom/schoolwide behavior management
Disability Awareness
Bullying awareness/prevention
Business Name
Business Genre
Long Business Description
Kinetic Learning with Kids is a program that involves learning academics through movement. The program focuses on a stress free environment for children who struggle in school academically and emotionally. We offer a variety of different types of dance, depending on what your child enjoys the most (ballet, jazz, hip hop, lyrical, yoga/stretching). While your child is dancing he will be learning academics.  Movement while learning has been shown to help children with understanding concepts, stress relief and memory. We hope to help your child soon!
Ashleigh Gismondi began dancing when she was 3 years old. She was mostly self-taught until 1996 when she joined the Pacific School of Ballet in California. She was taught by Rosemary Molak, Maryann Bayless and Brenda Smith. While in high school Ashleigh also danced on the competitive El Toro High School dance/drill team. After high school Ashleigh continued to dance in college while pursuing a degree in Special Education. She is currently at the University of Houston/ Clear Lake continuing her education in Special Education. Ashleigh has had 13 years of experience working with children ages preschool to 6th grade, at Pasadena Independent School District with the Autistic Program, and Clear Creek Independent School District with Social Development.
THE KINETIC LEARNER PLAN. EACH CHILD WILL HAVE AN INDIVIDUALIZED PLAN DEPENDING ON HIS ASSESSMENT BY THE PROGRAM, "SCOOTPAD." THIS PROGRAM WILL KEEP TRACK OF THEIR GROWTH ACADEMICALLY, HAVE ASSIGNMENTS AVAILABLE TO THEM 24 HOURS A DAY, EBOOKS AT THEIR READING LEVEL AND EMAILS SENT TO PARENTS SHOWING HOW THEIR CHILD IS PROGRESSING. WE WILL ALSO BE USING ACTIVITIES, MANIPULATIVES, VISUALS AND WRITING TO HELP WITH EACH CHILD'S ACADEMIC SUCCESS. WHEN IT IS TIME FOR A BREAK, WE BREAK WITH A DANCE LESSON THAT INCORPORATES WITH THE ACADEMIC LESSON. THE DANCE LESSON WILL INVOLVE STRETCHING, ACROSS THE FLOOR WORK AND A COOL DOWN. A TOTAL OF ONE HOUR SESSION.
MYAVAILABILITYTY IN THE SUMMER:
SATURDAY 3PM-6PM
SUNDAY 11AM-6PM
MY AVAILABILITY IN THE FALL:
FRIDAY 1PM-5PM
SATURDAY 2PM-6PM
SUNDAY 11AM-6PM
WHAT WE OFFER:
TUTORING IN READING, FINE MOTOR SKILLS, MATH, SCIENCE, SOCIAL STUDIES, BEHAVIORAL THERAPY THROUGH POSITIVE REINFORCEMENT COST PER HOUR $35
KINETIC LEARNING WITH KIDS
Contact information: 404-803-2664
email: [email protected]
Business Name
Long Business Description
Programs designed to address challenges in speech, language and academics, as well as develop a system for success both for the client and the families. We provide individual & group therapy for the following:
Language Deficits/Delays
Dyslexia
Reading Deficits
Writing Deficits
Oral Motor Skills
Pragmatic (Social Skills)
Learning Disabilities
Autism/Pervasive Developmental Disorders/Asperger's
Voice Disorders
Articulation Disorders
Developmental Apraxia
Auditory Processing Disorders
Sensory Integration Dysfunction
Stuttering
Tongue Thrust
Cleft Palate
Apraxia
Dysarthria
Aphasia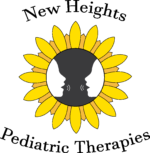 Business Name
Short Business Description
Offering ABA and Speech Therapy in a clinic setting including community outings, parent training, and interdisciplinary collaboration to help your loved one reach new heights.
Long Business Description
Lifting Young Minds to New Heights, LLC provides resources, consultations, comprehensive evaluations, and individualized treatment to children of all ages with a wide variety of speech, language, and behavior needs.
Our mission is to provide quality, evidence-based speech-language therapy services and ABA services to increase communication skills and maximize progress of clients who have communication, cognitive and language impairments. We accomplish this by identifying needs through specialized evaluations and the developments of individualized goals to meet the needs of the client.
Business Name
Long Business Description
Pediatric therapy center provides evaluation and treatment services for children with known or suspected learning and/or developmental problems and has certifications in sensory integration, neurodevelopmental treatment and interactive metronome. TCTCI is the original pediatric therapy center, serving the Clear Lake City area since 1994.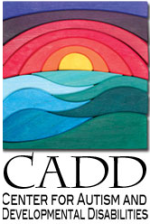 Business Name
Business Genre
Long Business Description
The UHCL Center for Autism and Developmental Disabilities is composed of faculty and students in the Behavior Analysis, School Psychology, and Early Childhood Education graduate programs at UHCL. Its purpose is to train current and future professionals in ABA techniques and assessment, and to provide services to children and their families through partnerships with community organizations. Through CADD, graduate students in the Behavior Analysis program provide services to children and teachers in Clear Creek, Pasadena, and Pearland Independent School Districts. For more information, contact Dr. Dorothea Lerman at [email protected].
Autism Assessment Services
Graduate students in the School Psychology and Clinical Psychology Programs provide evaluations for children and adults on the autism spectrum under the supervision of faculty at the UHCL Psychological Services clinic. The evaluations are designed to identify the individual's condition, describe functioning levels across several domains, and make recommendations for intervention based on individual needs and research-based practices. For more information, contact uhclpsc@uhcl.edu.
Severe Behavior Disorders Research Clinic
This clinic offers assessment and treatment services to children of all ages who engage in severe problem behavior, such as self-injurious behavior, aggression, and property destruction. Services will be individualized and provided as part of ongoing studies designed to identify the most effective methods of reducing severe behavior disorders. Following the child's participation in research, families will receive training in effective behavior management strategies to use at home. For more information, please visit the Severe Behavior Disorders Research Clinic website or contact Dr. Jennifer Fritz at [email protected].
Group and Family Counseling
The Graduate Family Therapy Program is teaming up with CADD to provide therapy services for couples, single parents, and siblings of children diagnosed with an autism spectrum disorder. These services will be focused on managing stress and relationship issues that often arise when caring for a child with special needs. Dr. Matt Brown will oversee these services and conduct ongoing research related to family needs and effective support. For more information please email to [email protected] or call (281) 283-3304.
Verbal Behavior Clinic
The Verbal Behavior clinic provides empirically based individualized services to children and adolescents with autism spectrum disorders and their families. These services include assessments, parent training, and the development of teaching procedures relating to language skills. Graduate students in the Applied Behavior Master's program participate as the primary therapists, and each case is directly supervised by Dr. Sarah Lechago, BCBA-D, director of the clinic. Social skills training, which often includes language skills, is also conducted in the clinic. Services may also be provided in Spanish. If you have any questions or would like to make an appointment, please contact Sarah Lechago at [email protected].
Clinic and Home Services (Project ABA-SkIP)
Children receive individualized training designed to reduce problem behaviors and to develop age-appropriate social, self-help, school readiness and language skills. Family members and caregivers also learn how to continue the training methods at home.
Services are provided at the UHCL Psychological Services Clinic and in the community. In partnership with the Mental Health and Mental Retardation Authority (MHMRA) of Harris County, this project is being funded through a grant awarded by The Texas Department of Assistive and Rehabilitative Services. To be eligible, children must be between the ages of 3 and 8 and diagnosed with an autism spectrum disorder. To request services, contact MHMRA Program Manager Melinda B. Benjumea at 713-970-8241. For more information, contact Dr. Dorothea Lerman at [email protected].
Business Name
Business Genre
Long Business Description
We work with children ages 2yr – 10yr who are on the autism spectrum of disorders, PDD, AD/HD, appositionally defiant disorder, and typically-developing children with language, social skill deficit, and reading difficulties. Offering individual 1:1 discrete trial training, Verbal Behavior Training, Natural Environment Training, and Social Skills Play Groups.
We bring your child together with typically-developing peers as role models of use of language and play skills; verbal behavior training  teaches key pivotal response of "self-regulation" resulting in diminished aggression/tantrums, stimming, repetitive behaviors that impede acceptance/mainstreaming in  the schools.
We train Parents and Teachers in the application of behavioral principles. Now offering language to literacy program: SciLearn's Fast ForWord instruction.  We utilize the VB-MAPP Protocol for assessments. Workshops on behavior management are available on request.   Art Therapy and Animal-assisted Therapy are provided.