Any place you loved as a kid usually disappoints when you return to it as an adult. Whether New York City or New Braunfels, it's never the same as you remembered it, stuff is gone or gone downhill, the bakeries are all closed, or its gotten too crowded–a victim of its own success. If you went to New Braunfels when you were 15-19 (I'm turning 50), as I did, be prepared: it's changed in the last 35 years!
There was once an idyllic place on the Comal River, I think originally an old German mill or dance hall turned tube-rental place, called "Camp Warnecke." For years, Camp Warnecke was the among the most popular tubing spots in New Braunfels because it was situated in a horseshoe: you could tube the river in a loop, exit and cross a street, and be back pretty near where you started.
Camp Warneke had chutes for faster flows (rapids) which is another reason we liked it as kids. Then, in 1991, the sprawling Schlitterbahn Waterpark–pictured below, right–was erected partially on the site of the old Camp Warneke, and the rest of Camp Warneke was turned into condos.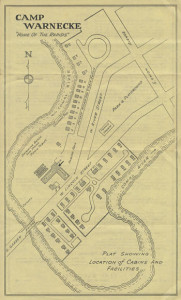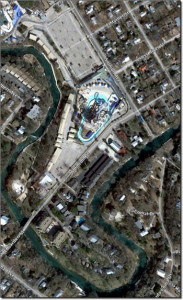 Not only has the enormous Schlitterbahn Waterpark complex been built on top of the old Camp Warneke, but the city now allows alcoholic beverages (euphemistically called "cans" but these are not soft drinks) on the river. With the swarms of college kids and obnoxious adults pulling kegs, it's no longer the family friendly atmosphere of the old New Braunfels.
The crowd, at least on that Memorial Day, was worse than Walmart on Black Friday. It's Walmart on a Black Friday with obnoxious and/or drunk people pissing and spitting in the water. There were few families with children tubing there, just us.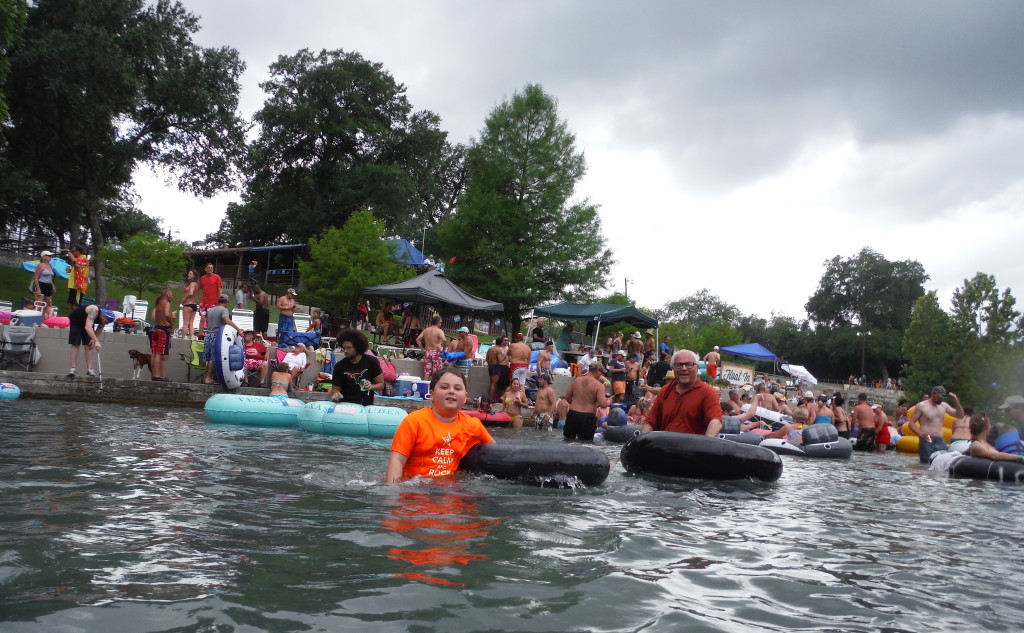 Unbeknownst to us, a "can ban" had been overturned by State District Judge Don Burgess and more tubers hit the river with cans in hand on the particular weekend we were there to celebrate their right to drink and party on Texas rivers. (Also on the day we went, there was a brief flash flood, and my au son and I had a very difficult time exiting the river with all the revelers climbing over us to scale a metal ladder which did not descend to lower-than-normal water levels.) But my kids liked it I suppose.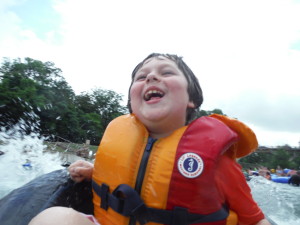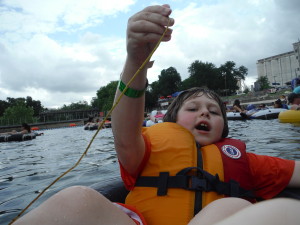 Aside from the man-made chutes through the dam, the Comal River hardly flows so you get stuck behind parties of people smoking, hurling water-filled beer cans at each other, and blaring music (speaker inside an ice chest) "F___ this" and "MF__" that. People openly pee right in the water with people right next to them.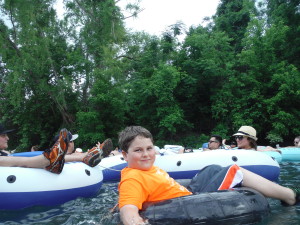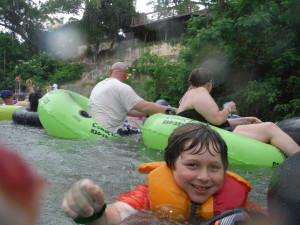 We checked out Landa Park and the Aquatic Complex while we were in New Braunfels. My nt son thought it was really neat to swim in a swimming pool that was actually a part of a river. He enjoyed their "Wet Willie" slide, climbing on the cargo net which hangs above the water, and a large rope swing.
If you go, The Other Place Resort is probably the best place to stay for a family with kids as it has a playground and barbecue pits and deer, and the bus will pick your family with tubes up to take you to a park where you can float down the river back to the hotel.
The Other Place supplies your tubes, but you're on your own for a TV.
You can sit out on your balcony and watch people tubing by, though.