Business Name
Business Genre
Long Business Description
Screenings/Evaluations
Autism Spectrum Disorder
Developmental Delay
Mental Retardation/Intellectual Disability
Emotional/Behavioral Disorders
ADHD
Learning Disability
Visit the Evaluation section for more information on screenings and evaluations offered at Clear Lake Children's Center
---
Support for Parents
Individualized Parent Support
We offer one-on-one consultation to parents to discuss specific concerns and identify strategies for addressing them.
We can provide recommendations for a number of issues, including behavior, discipline, academic performance, social skills, tantrums, anger, sensory issues, grief, anxiety, depression, ADD/ADHD, and many more.
We can review a child's special education records, evaluations, services, and programming to assist parents in making informed educational decisions.
In-Home Parent Training and Behavior Support
Learn how to implement strategies for improving behavior and communication in the home setting
Our parent trainer will visit the home to complete a needs assessment in order to identify the most important behaviors to target and then we'll develop a plan for how to implement the strategies recommended.
Parents will receive individualized visual supports for the home along with direct instruction and practice in the most effective ways to work directly with their children.
Parent Education Workshops
Group parent education workshops are offered periodically on topics including:
Behavior Intervention
Social Skills Strategies
Interventions for Children with Autism Spectrum Disorders
Understanding the Special Education Process
Workshops are two hours each and participants must be registered in advance.
Visit the Parent Education section for more information including dates/times of upcoming workshops!
---
 Individual Services
Therapy
One-on-one support with child/adolescent for anxiety, depression, coping skills instruction, etc.
Social Skills Instruction
Individualized social skills instruction for children and adolescents
---
School Consultation
Consultation to School/Daycare Staff
We offer individualized consultation on a case-by-case basis or group trainings on topics such as:
Behavior Intervention
Social skills strategies/supports
Classroom/schoolwide behavior management
Disability Awareness
Bullying awareness/prevention
Do you have more questions? Visit our FAQ page
Business Genre
Long Business Description
"The Meyer Center at TCH provides medically directed diagnostic services for infants, children and adolescents spanning the full spectrum of developmental-behavioral pediatrics – from intellectual disabilities and autism spectrum disorders to learning disabilities and attention-deficit/hyperactivity disorder (ADHD) – including services for those at risk due to prematurity or other neonatal complications, birth defects, or genetic syndromes."
Let me say to all parents that you will be fully charged ($$$) for the doctor's evaluation, and once you obtain an assessment through TCH, there are not a world of services suddenly available to you. If you already have an autism assessment, getting reassessed through the Meyer Center is probably a waste of time and money. Also, if this is your child's first assessment, you will want to be assessed right away, rather than waiting two years (see below), so your child can benefit from Early Intervention.
The Meyer Center had us wait 9 months just to make an appointment, and then called me right when school had let out to tell me that my son's name had come up on the waiting list to be eligible for an appointment, but I needed to have his teachers fill out evaluation forms–also before I could schedule the appointment (which meant waiting until September to make it). After submitting the forms, they lost them, and this resulted in more delay.
After I finally was able to make the appointment, the wait was incredibly long after that to see a doctor. It took me about two years to finally see one of their developmental pediatricians. In the meantime, I had spoken to their administrative assistant several times, saying I already had an autism assessment for my child, but are there services or innovative treatments he can access through Texas Children's if he is assessed by a doctor down there? She said yes, that's the point of having one of their doctors do the evaluation. It turned out not to be the case.
Now, I thought the evaluation was quite excellent and thorough, probably the best one I'd seen. I saw Lane Strathearn, MD, PhD. At the end of it, though, we were told our son had classic autism, what we already knew.
Funny thing, I actually was not aware that we were going to be charged for the diagnostic test. Given the two year + wait to see a doctor, I suppose I thought it was a public service provided free of charge by Texas Children's Hospital.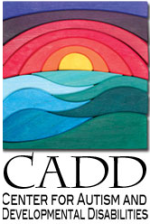 Business Name
Business Genre
Long Business Description
The UHCL Center for Autism and Developmental Disabilities is composed of faculty and students in the Behavior Analysis, School Psychology, and Early Childhood Education graduate programs at UHCL. Its purpose is to train current and future professionals in ABA techniques and assessment, and to provide services to children and their families through partnerships with community organizations. Through CADD, graduate students in the Behavior Analysis program provide services to children and teachers in Clear Creek, Pasadena, and Pearland Independent School Districts. For more information, contact Dr. Dorothea Lerman at [email protected].
Autism Assessment Services
Graduate students in the School Psychology and Clinical Psychology Programs provide evaluations for children and adults on the autism spectrum under the supervision of faculty at the UHCL Psychological Services clinic. The evaluations are designed to identify the individual's condition, describe functioning levels across several domains, and make recommendations for intervention based on individual needs and research-based practices. For more information, contact uhclpsc@uhcl.edu.
Severe Behavior Disorders Research Clinic
This clinic offers assessment and treatment services to children of all ages who engage in severe problem behavior, such as self-injurious behavior, aggression, and property destruction. Services will be individualized and provided as part of ongoing studies designed to identify the most effective methods of reducing severe behavior disorders. Following the child's participation in research, families will receive training in effective behavior management strategies to use at home. For more information, please visit the Severe Behavior Disorders Research Clinic website or contact Dr. Jennifer Fritz at [email protected].
Group and Family Counseling
The Graduate Family Therapy Program is teaming up with CADD to provide therapy services for couples, single parents, and siblings of children diagnosed with an autism spectrum disorder. These services will be focused on managing stress and relationship issues that often arise when caring for a child with special needs. Dr. Matt Brown will oversee these services and conduct ongoing research related to family needs and effective support. For more information please email to [email protected] or call (281) 283-3304.
Verbal Behavior Clinic
The Verbal Behavior clinic provides empirically based individualized services to children and adolescents with autism spectrum disorders and their families. These services include assessments, parent training, and the development of teaching procedures relating to language skills. Graduate students in the Applied Behavior Master's program participate as the primary therapists, and each case is directly supervised by Dr. Sarah Lechago, BCBA-D, director of the clinic. Social skills training, which often includes language skills, is also conducted in the clinic. Services may also be provided in Spanish. If you have any questions or would like to make an appointment, please contact Sarah Lechago at [email protected].
Clinic and Home Services (Project ABA-SkIP)
Children receive individualized training designed to reduce problem behaviors and to develop age-appropriate social, self-help, school readiness and language skills. Family members and caregivers also learn how to continue the training methods at home.
Services are provided at the UHCL Psychological Services Clinic and in the community. In partnership with the Mental Health and Mental Retardation Authority (MHMRA) of Harris County, this project is being funded through a grant awarded by The Texas Department of Assistive and Rehabilitative Services. To be eligible, children must be between the ages of 3 and 8 and diagnosed with an autism spectrum disorder. To request services, contact MHMRA Program Manager Melinda B. Benjumea at 713-970-8241. For more information, contact Dr. Dorothea Lerman at [email protected].