Splashway Waterpark, Sheridan
This large waterpark is seemingly out in the middle of nowhere, halfway between Houston and San Antonio. The address likely won't come up on your GPS, but getting there is easy. Just drive past Eagle Lake on Alt 90 and keep going–don't worry, you CAN'T pass it up by accident.
Being so remote, you think you'll have this place all to yourself right? Wrong. We went on July 3, when the park broke record attendance levels in part because it had given a coupon to all of the Katy ISD which expired July 3. And we thought we would avoid July 4 crowds by going the day before. You are seeing it now at its worst: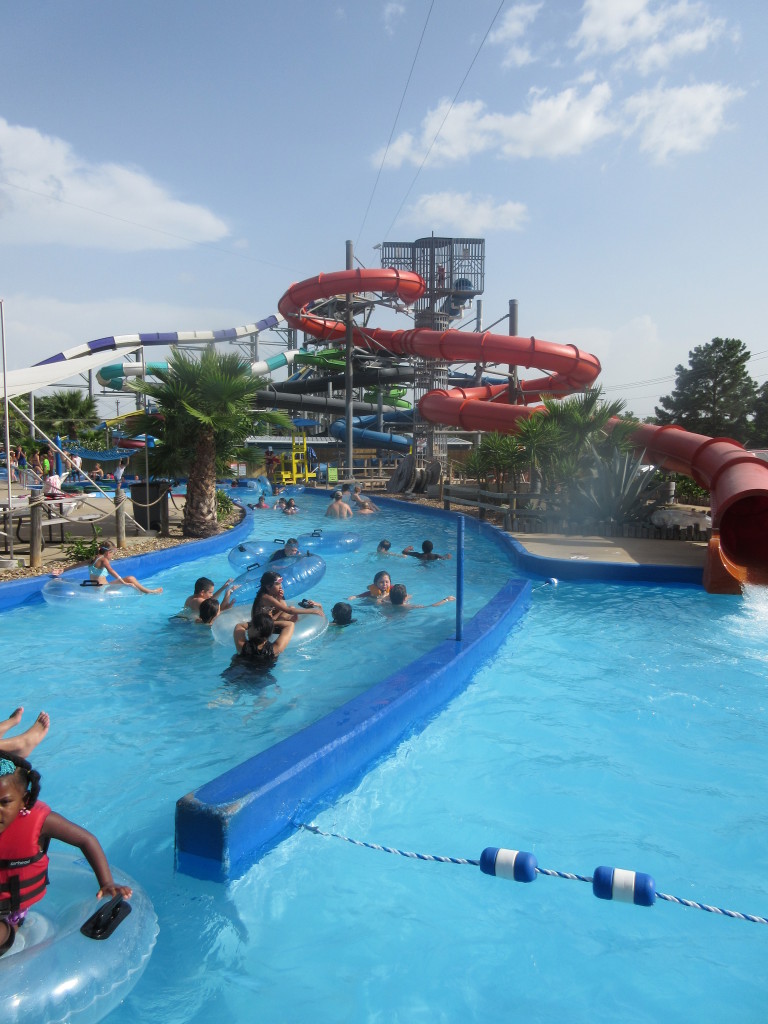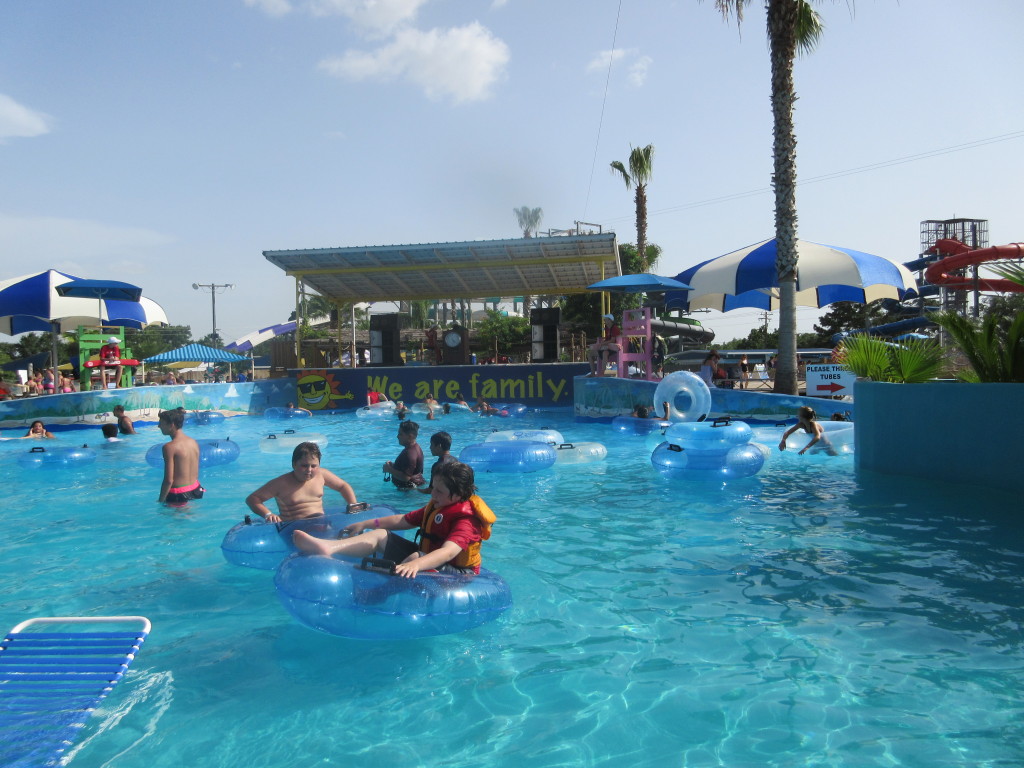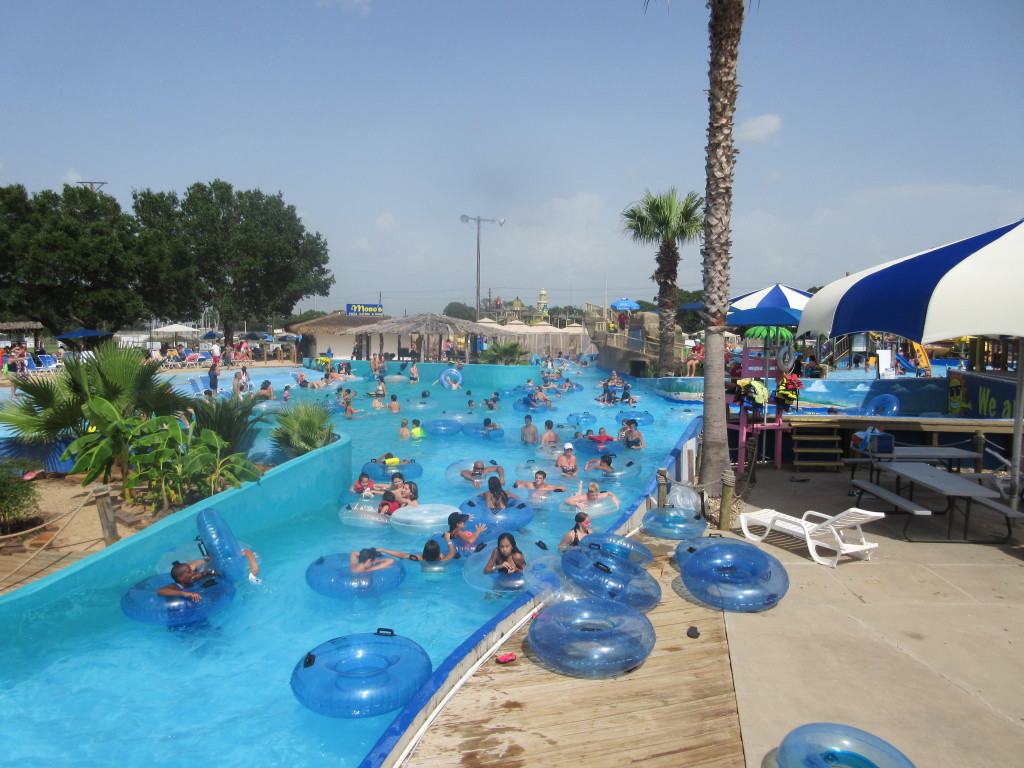 Crowds aside, and it wasn't that bad, I can't say enough good things about this waterpark. It is very compact and more manageable than sprawling Shlitterbahn and the slides were better for kids, who want exciting but not terrifying I'm gonna die! slides. We spent the entire day from opening to close, and both kids enjoyed themselves. .  . even my nt son, who had previously professed (at Schlitterbahn) to not like waterslides. I didn't have to go down a slide all day.
The park is family friendly, plays a good selection of upbeat music, and it even has a tattoo policy (that all offensive ones be covered). The water felt and smelled clean–you moms out there know what I'm talking about.
If your child suddenly decides he's lost or wants to find you, they have a PA system behind the DJ stage. Admission is $25 per person vs. $46 to get into Shlitterbahn. I think Splashway is worth the drive, even from Clear Lake. Cabins and cabanas are available to rent–and Dads: the cabanas offer electricity, wait service, and couches. Wifi is coming soon.