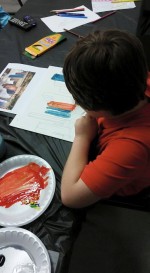 Business Genre
Short Business Description
Rachel Cox is an experienced instructor and great artist with a calm and nurturing personality. She has a way of stepping in and assisting / prompting without being overbearing or letting your autistic child "go passive." She is really excellent. If you are looking to see if you can bring out artistic abilities in your child, this is a fantastic resource. Nice gallery too.
Long Business Description
Does your child like to draw or paint?
Art lessons taught by artist Rachel Cox at The Urban Easel will appeal to ages 8-14 across all cognitive levels and abilities.
In these specialized classes, emphasis will be placed on helping your child find a way to express his thoughts and feelings through art in a manner most suited to him. Participants can benefit from texture painting and mixed media, sponges and other tactile objects, and from the use of paintbrushes. Before your child's first lesson, you will be asked to fill out a short questionnaire in order to help us get to know your child better.
There are many benefits of art lessons for those with autism. Art lessons increase opportunities for self-expression and develop a sense of pride and accomplishment. Some with autism have developed a life-long interest and talent for art after having art lessons.
Siblings without autism are also welcome to participate and advance their skills and knowledge in art.
Students are also welcome to show up for a single session to give it a try to see if they might benefit. For more information, contact: [email protected]
Business Name
Business Genre
Long Business Description
Hope Village is a closed residential community in Friendswood consisting of several homes located on 18 acres across from a golf course. Full-time residential services are available to all individuals whose primary diagnosis is mental retardation and who meet the admission criteria for ages six years through adulthood. Semi-private and private rooms are available and include assistance with the activities of daily living, medication administration, nutritious meals and 24-hour per day supervision and care in one of five homes on the Hope Village campus.
Residents have the opportunity to attend church and Sunday School, bowling, dances,  movies, the circus, BBQs at the beach, Astro's baseball games and various events including the Houston Livestock Show and Rodeo. Residents may also enjoy our on-campus outdoor pool during summer months and our recreation center year-round. They have an excellent resale shop and cafe. Villagers sell soap and ceramics made in their workshops.
The Hope Village Developmental Center  includes a large work training area, fully equipped kitchen,ceramics manufacturing area, computer lab,gift shop and the Village Cafe. This 14,000 square foot building is home to our Day Program which operates Monday-Friday from 8:30 to 4:00.
Day Program
In addition to residential services, Hope Village offers respite care and day care. The day program is an integral part of the Hope Village Developmental Center and is a work program licensed by the U.S. Department of Labor. It is designed to develop self-confidence, healthy work ethics and provide a sense of accomplishment. Villagers receive payment on a piece rate scale for each item they complete and each Villager participating in this program is periodically assessed for skill development and mastery. Contracts for services and work to be performed by the Villagers such as packaging, collating, envelope stuffing, sorting and similar work come from businesses in the surrounding communities. We are always looking for more contracts, so if you have a project that you think we could help with, please call  281.482.1663.
Although a foundation for Hope Village is a nonprofit, Hope Village itself is private pay, about $4,000 / month, and as I recall you cannot place a family member there if there is no one who can evacuate him in event of hurricane, or provide for his basic necessities. In other words, this is not the kind of home you can hope to place your adult child into if there is no one to look after him or drop in from time to time.
Business Name
Business Genre
Long Business Description
Kennedy Dance Theatre has opened up its studio for a Special Needs Program as a way to reach out to the community. The classes offered are for students with Down Syndrome, Autism and other developmental disabilities. Teachers and student assistants involved volunteer their time each week so the classes can be offered free of charge.
This program has been featured on both FOX News and ABC 13 News as a great way for Special Needs children to get involved in an extracurricular activity while improving motor skills, confidence, and socialization. For more information about the program please call the studio at 281-480-8441.
To view the ABC 13 News broadcast please Click Here.
Special Needs Director
Jennifer Holbert
Jennifer Holbert is the Director of the Special Needs Program at Kennedy Dance Theatre, and has over 30 years of dance experience. She has worked with the Special Needs Program at Clear Lake High School, is a former Special Needs Gymnastics Instructor, and is currently the Director of several Special Needs cheerleading teams. Her program here at KDT has been featured on FOX News, ABC News, The Houston Chronicle, and in Dance Teacher Magazine for her continued dedication to the Special Needs community. In addition to the Special Needs Program, Jennifer specializes in teaching many of the Pre-School Dance Education classes here at KDT, as well as directing several award winning performing groups. She also has a nephew with Down Syndrome, so this program is very near and dear to her heart.
– See more at: https://www.kennedydance.com/special-needs/#sthash.b0wAbt43.2KPKINGG.dpuf
Business Name
Business Genre
Long Business Description
The School of Rock Clear Lake has been a fantastic experience for our son. The instructors are patient and they have taught him to play drums (he plays to The Who, AC/DC, Aerosmith and many others) and he is just beginning keyboards. When we started, we didn't know if our son was capable of playing. Now, he is taking lessons and playing with a band at School of Rock. When I saw him up on stage playing "Teenage Wasteland" I started to cry! School of Rock is awesome!! Blake especially is a wonderful and patient teacher.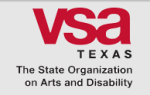 Business Name
Business Genre
Long Business Description
"VSA Texas is the state organization on arts and disability. We are a statewide arts organization that challenges perceptions of how people contribute by creating an arts-inspired, inclusive community of individuals with diverse abilities. Our Artworks: Creative Industries program promotes visual artists all over Texas through exhibition opportunities, mentoring, and workshops that support professional development."