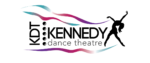 Business Genre
Long Business Description
Kennedy Dance Theatre has opened up its studio for a Special Needs Program as a way to reach out to the community. The classes offered are for students with Down Syndrome, Autism and other developmental disabilities. Teachers and student assistants involved volunteer their time each week so the classes can be offered free of charge. (I want to note: I called them in April 2023 and their program is going strong. They have a Saturday morning class which runs the length of the school year with a Recital at the end. They have all ages in the class, including some adults).
This program has been featured on both FOX News and ABC 13 News as a great way for Special Needs children to get involved in an extracurricular activity while improving motor skills, confidence, and socialization. For more information about the program please call the studio at 281-480-8441.
To view the ABC 13 News broadcast please Click Here.
Special Needs Director
Jennifer Holbert
Jennifer Holbert is the Director of the Special Needs Program at Kennedy Dance Theatre, and has over 30 years of dance experience. She has worked with the Special Needs Program at Clear Lake High School, is a former Special Needs Gymnastics Instructor, and is currently the Director of several Special Needs cheerleading teams. Her program here at KDT has been featured on FOX News, ABC News, The Houston Chronicle, and in Dance Teacher Magazine for her continued dedication to the Special Needs community. In addition to the Special Needs Program, Jennifer specializes in teaching many of the Pre-School Dance Education classes here at KDT, as well as directing several award winning performing groups. She also has a nephew with Down Syndrome, so this program is very near and dear to her heart.
– See more at: https://www.kennedydance.com/special-needs/#sthash.b0wAbt43.2KPKINGG.dpuf