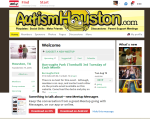 Business Name
Long Business Description
This is Houston's premier Meet Up group, that is, a way to connect with others whose lives have been touched by autism. Joe Lippeatt has maintained the group for years, though I think he has tried to pass the baton to others–a victim of his own success I guess. We've attended a few meet ups, but most of the action is in Katy or Tomball. Not much in Clear Lake, though I did volunteer to host one event at It'z Pizza in Pasadena one Friday night.
Once joining, anyone can suggest/host a meet up. The site makes it easy to do so. It also acts informally as a list for discussion about various topics, treatments, advice about schools and so forth.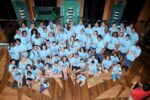 Business Name
Short Business Description
"Blue Skyes Over Autism is a fantastic group. We have been on many cruises through Blue Skyes Over Autism. It has been a highlight in my life and my son's life." ENT
Long Business Description
A 501(c)(3) non-profit organization providing support, education and respite events for families living with Autism. Autism is a condition that isolates Autistic individuals and their families from society.
Our goal is to provide support and education for families living with Autism primarily in the Houston Texas area.  We are committed to organizing and providing support for BSoA group respite events for a limited number of families living with Autism. Our mission is to organize events that raise funds which will be used to fund BSoA's stated goals.
These fund raising events, support meetings, educational opportunities and respite events are designed to create a sense of normalcy, bonding and community support among families living with Autism as well as promote a awareness for a misunderstood condition.
The results are commonly achieved in the form of much needed respite, support, family adventure, bonding opportunities, and education sessions that allow Autism parents to be better positioned to provide the best possible care for their Autistic children.
BSoA has meet-ups and events in the Clear Lake / Pasadena area.
Business Name
Business Genre
Long Business Description
FEAT-Houston is a non-profit, 501(c)(3) charitable organization whose mission is to "improve the quality of life of those affected by developmental disabilities by increasing resources and providing information about Applied Behavior Analysis (ABA).
FEAT sponsors workshops and meetings that provide training on effective treatment strategies for individuals with autism spectrum disorders and also provides information on ABA and special education law trainings through monthly emails and newsletters. Tuition reimbursement and conference stipend programs help support the development of ABA resources in the Greater Houston area and make it possible for more teachers and parents to learn about scientifically validated teaching methods for children, teens and adults with autism.
FEAT-Houston distributes a good newsletter which contains all sorts of classes and programs for autistic kids and their parents.
–A FEAT chapter for Clear Lake used to meet in the United Way building, but I'm not sure that group is still active.
Business Name
Long Business Description
Serving families and educators of children receiving special education services in the Clear Creek Independent School District and surrounding areas.
Clear Creek ISD Special Education PTA welcomes families, teachers, administrators and community members to join us in celebrating and supporting our students receiving special education services.
Whether you are a parent wanting to share ideas and experiences with other parents, an educator looking for new ways to help your students, or a community member passionate about providing opportunities to students with special needs, Clear Creek ISD Special Education PTA offers a place to collaborate with others interested in helping make every student's potential a reality.
Business Name
Business Genre
Long Business Description
SPECIAL SERVICES PARENT RESOURCE CENTER, CCISD
Whether your child is new to Special Services or you just need a question answered, CCISD's Parent Resource Center (PRC) is your one-stop shop for all things Special Services. The Parent Resource Center provides trainings and workshops (and a library) and can direct you to important community resources to ensure you are knowledgeable about your child's education.
In order to access the PRC and receive support, you must have a child currently enrolled in CCISD; but Penny Sweeney, the Director, will probably answer questions from all parents. The PRC is located at the Learner Support Center, 2903 Falcon Pass, Room #1038, Houston, Texas.
According to the CCISD website, the following services are offered through the Parent Resource Center:
The IEP Process workshops
The ARD Process workshops
Curriculum support workshops/Assistive Technology Workshops (District Programs)
STAAR explanations/options/tutorials
Hands on make and take classes for parent of students using N2Y curriculum
Visual schedules and home icon workshops
Educator resource library
18+ option workshops
Community provider workshops
SpEd 101 workshops for new parents to CCISD Special Education Programs
Parent resource connections
Parent resource library
Community event postings
Curriculum support items
Any other program the Director of Special Education Programs deems necessary for the mission of the CCISD Special Services Department.
They have monthly programs and workshops on different issues. Just gathering with other parents has been helpful to me personally, but their programs are good.
Recently, the PRC has been very helpful to me in terms of transition planning, guardianship information, SSI and services in the area for older kids.
This center is a relatively new initiative by the CCISD, and not to be confused with the "Parent Assistance Center" at CCISD. PRC's monthly events seem well attended–it was surprisingly crowded for a workday morning when I went–but regrettably they don't have a good website to disseminate information yet. You can download slides and things from their website, however.
Penny Sweeney, Parent Resource Specialist can direct you to important community resources to ensure you are knowledgeable about your child's education and community resources, child care and summer programs.
Email Penny
281-284-0751