As parents, we are constantly worrying about our children. Did they grab a jacket? Did they put on sunscreen? Did they drink enough water? Now, imagine being a parent of a child with autism. Can you imagine trying to take a simple family outing, but stressing whether your child will tolerate the smells, the sounds the movements? Will your child upset someone else, disturb another family's fun?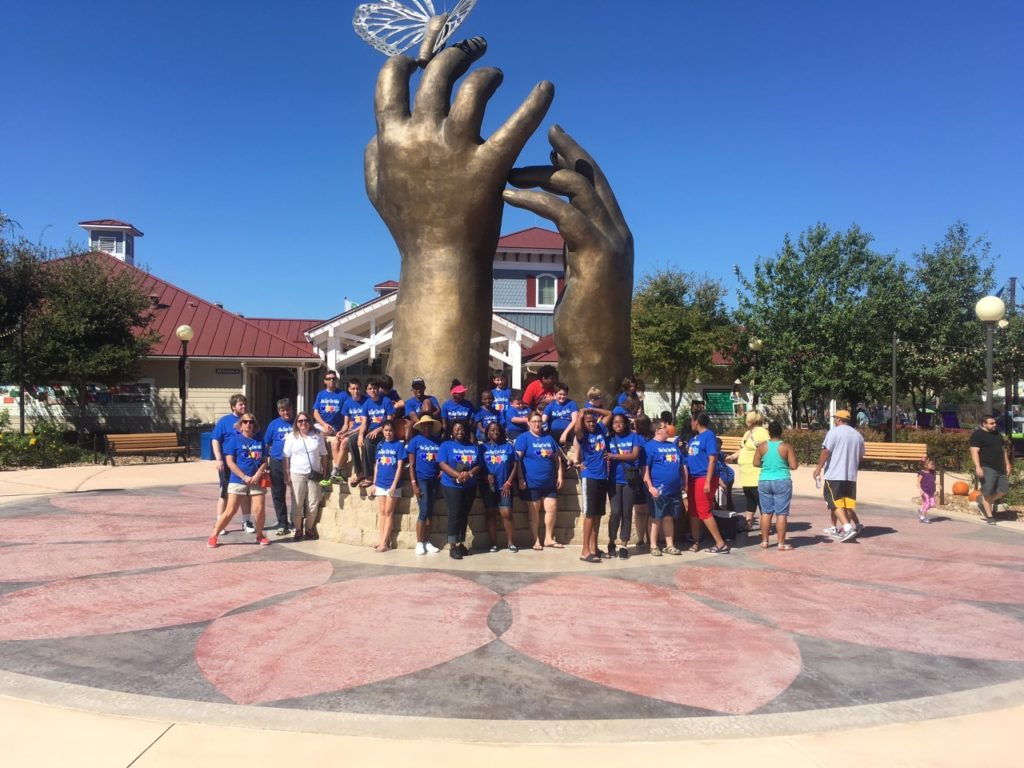 Now, imagine a place that is so completely accessible to people of all abilities, that you actually don't think about autism one time while you're there. Everything is tailored to not only make the experience attainable, but downright enjoyable. No one judges your child's behavior, because they understand. They accept. Most importantly, they understand. This is what Morgan's Wonderland is to so many families. This is what Morgan's Wonderland is to our family.
Morgan's Wonderland is an amusement park located on the Northeast side of San Antonio, Texas. Named after Morgan Hartman, and conceptualized by her father, Gordon, it was designed especially for individuals with special needs, yet built for the enjoyment of everyone. It opened in April 2010, and has welcomed thousands of people through its doors since that day. Through their partnership with Toyota, and the San Antonio Scorpions soccer team, they have been able to maintain and even grow the park since its inception.
Currently an inclusive water park is being added, scheduled to open in the spring of 2017. Attractions include the multiple playgrounds, Waterworks play area, Music Garden, Sand Circle, and Wharf. Rides include a carousel, train, and ferris wheel. The Sensory Village gives those with sensory needs a quiet (and air conditioned) place to enjoy as well.
A recent group outing with Blue Skyes over Autism helped many of our veteran families interact with some new families, and everyone made memories to last for years to come. Morgan's Wonderland is a blessing and it was a wonderful experience many of our Autism families to enjoy!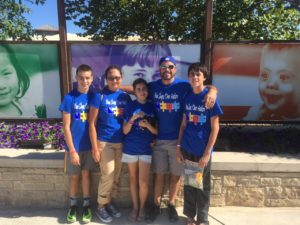 –The O'Mara Family