Especially if you have small children, Concan is the ultimate Texas river experience. The shallow Frio River stays cold and gently flowing even in the hottest and driest months, the bottom is limestone, you can see sunfish in the water, there are tall bluffs, unusual rock formations and big boulders like something out of pre-historic times. Hummingbirds are abundant, as are other kids for your kids to play with.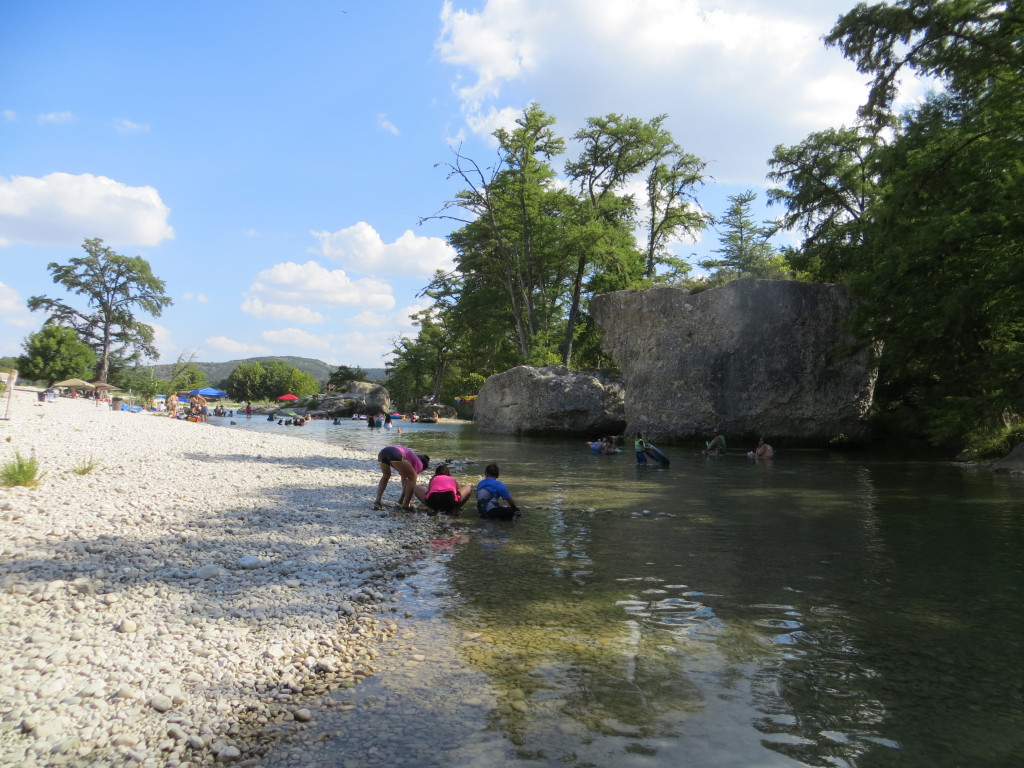 From my Houston-centric, big city perspective, Concan is in the middle of nowhere (the closest city is Uvalde) but very family-oriented, relaxing and fun, just to walk along the river and see what you might see. So far, this is my favorite spot in Texas.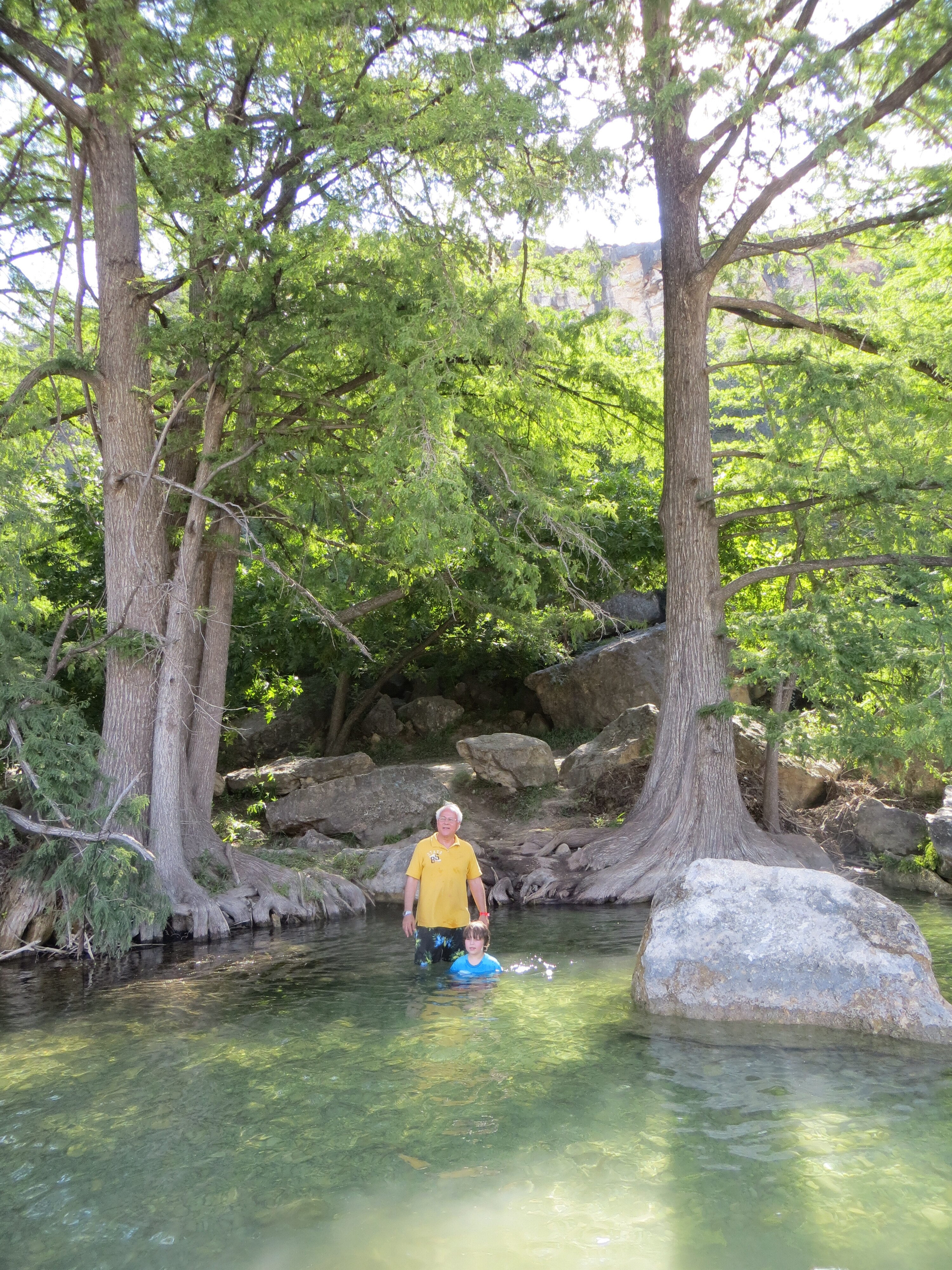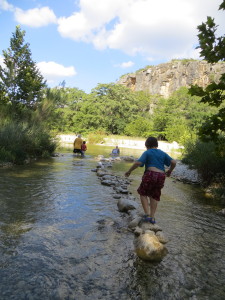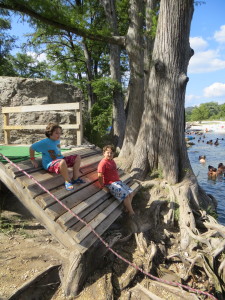 Neal's has been a popular vacation for families spot since 1926. My husband, now 68, spent several summers here when he was a child (that's how I found out about it). It is not far from Garner State Park, also on the Frio River. The cabins are above the water on a hillside–you have to walk down stone steps to get to the water. But you can go to the river at Neal's without staying at the cabins.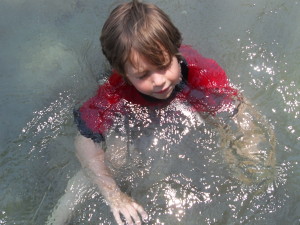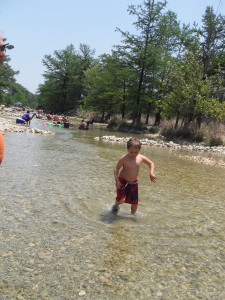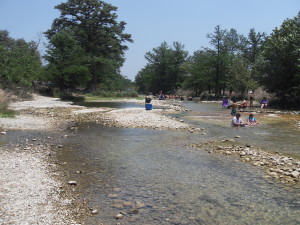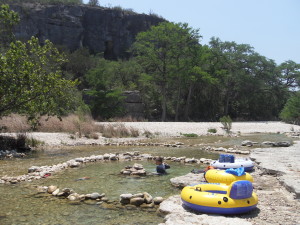 At Neal's there is one surprisingly deep area with a "wet willie" slide and a big boulder that kids like to jump off of.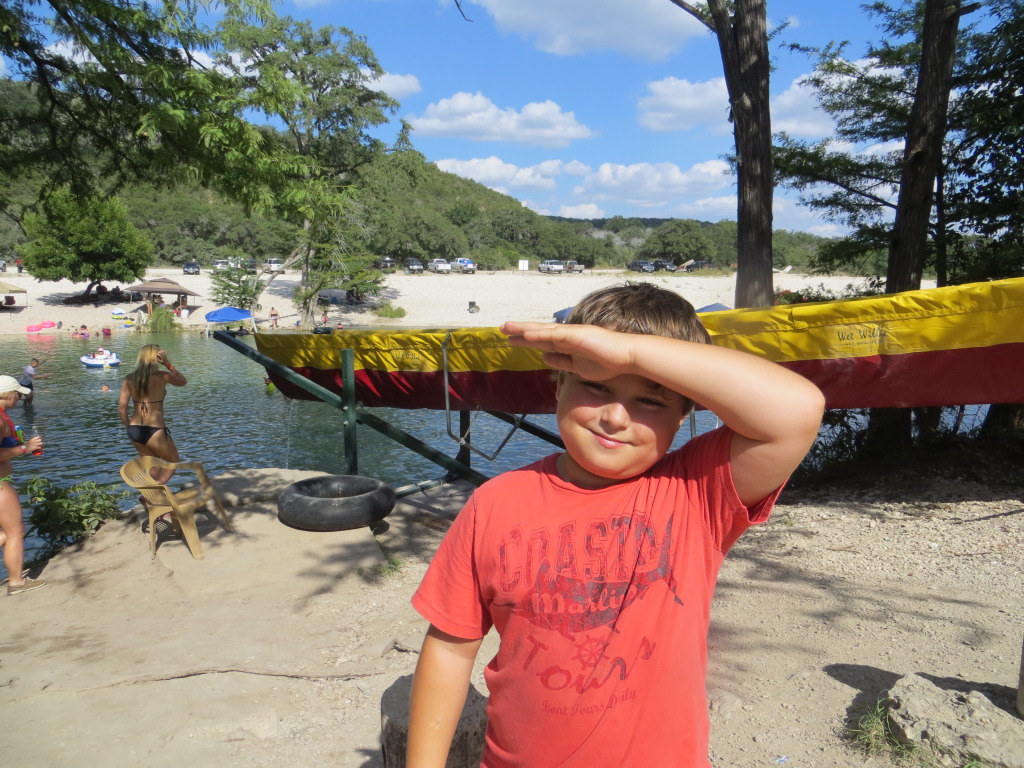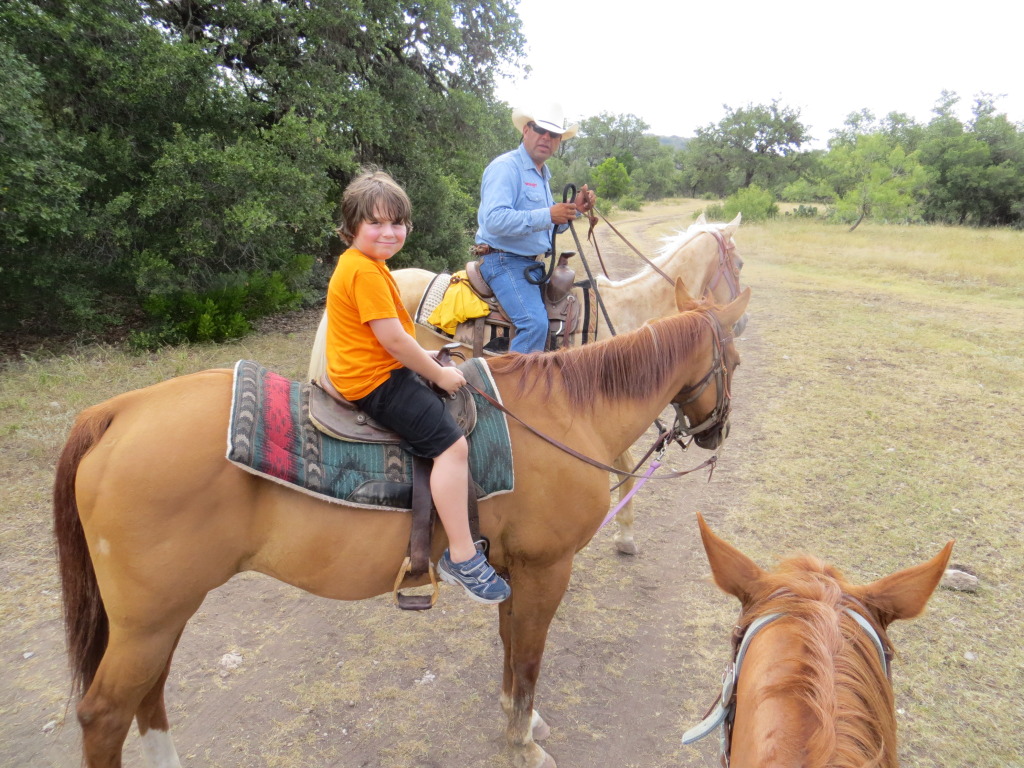 In fact, I have few pictures of this scenic area because the deep water trench around the boulder my kids were jumping off of caught me by surprise and I ruined my camera as I walked (sneakers on) into the sudden drop off which was deeper than me. THAT was unexpected. The rest of the river is very shallow though, some years (prior to the wet summer of 2015) too shallow for tubing, but safe for little kids to play in. At least it was when we were there. The scenery is beautiful and the air is clean and fresh. You can go horseback riding as well. They even accommodated our au child so he could come along on the trail ride by roping his horse to the lead horse.
Neal's has a convenience store and a nice restaurant with a deck and a view overlooking the river. I've never seen so many hummingbirds in my life as when I ate at Neal's — they were attracted to the feeders placed around the restaurant.
We rented a cabin on one vacation. We sat outside and marveled at the stars and strange animal sounds. Neal's at Concan is a fantastic family experience. Definitely recommended, and Bandera (Cowboy Capital) is just 40 minutes away, with rodeos just about every weekend in the summer time.