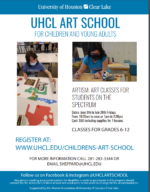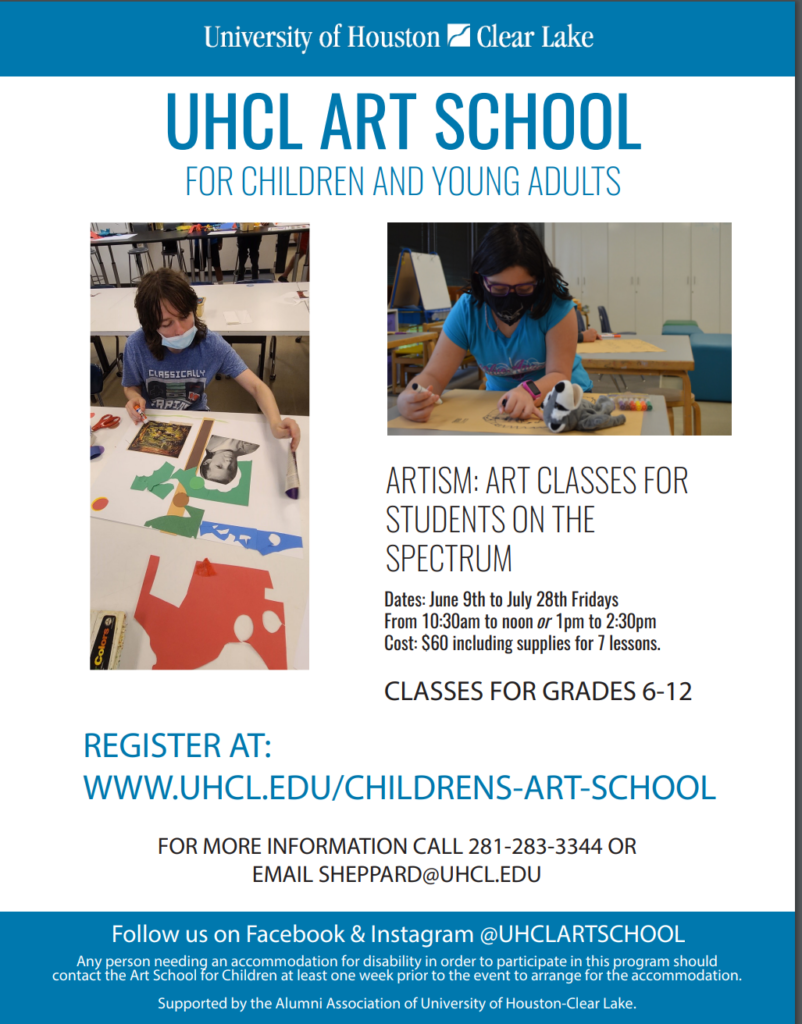 Business Genre
Long Business Description
The art school at the University of Houston Clear Lake offers art classes for kids on the autism spectrum and others with IDDs. These classes are usually on Friday afternoons. My son has been attending (he's in their flyer for 2023). He enjoyed them very much and it is nice for parents to be able to get together and share. See below for contact info.
Here is how to register:
Hello Art School families,
Our summer classes for students on the Autism Spectrum will start Friday, June 9 and continue through July 28th!
To register and see the schedule, go to our website
https://www.uhcl.edu/childrens-art-school/
Scroll down and click "Artism."
For those of you already enrolled – we will see you on the 9th!  Tell your community of friends.
If you cannot come this time, please feel free to forward our flyer or information to any groups or interested families.
Best wishes for summer.
Beth SheppardThe Art SchoolCollege of Human Sciences & Humanities
University of Houston-Clear Lake281-283-3344 | [email protected]The choice is clear.
For current class schedule:
https://www.uhcl.edu/childrens-art-school/