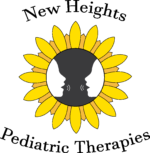 Business Name
Business Genre
Short Business Description
Offering ABA and Speech Therapy in a clinic setting including community outings, parent training, and interdisciplinary collaboration to help your loved one reach new heights.
Long Business Description
Lifting Young Minds to New Heights, LLC provides resources, consultations, comprehensive evaluations, and individualized treatment to children of all ages with a wide variety of speech, language, and behavior needs.
Our mission is to provide quality, evidence-based speech-language therapy services and ABA services to increase communication skills and maximize progress of clients who have communication, cognitive and language impairments. We accomplish this by identifying needs through specialized evaluations and the developments of individualized goals to meet the needs of the client.