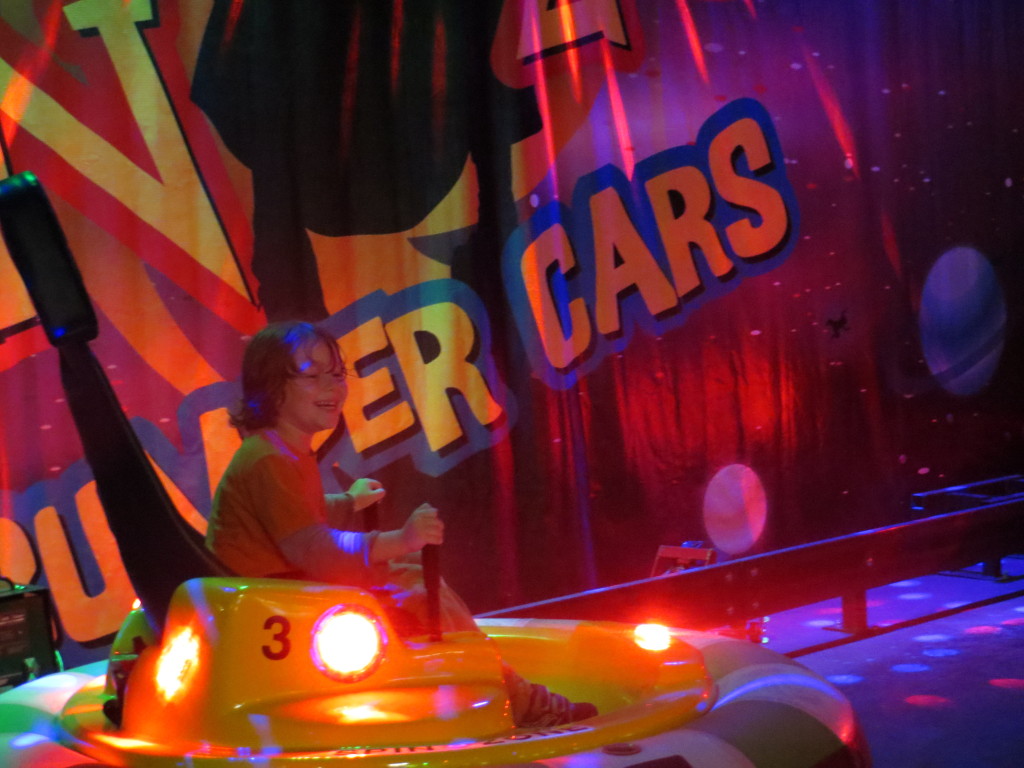 NOTE: Putt Putt Fun House closed during COVID and I think the building has been torn down. This page is only for nostalgia.
Putt Putt Fun House is one of the best places for 5 to 9 year-olds to party. They have everything for smaller kids–water squirting bumper boats, disco bumper cars, 3d motion theater, rock climbing, laser tag, laser obstacle course, slides, ball blasters, mini bowling, arcade, outdoor putt-putt golf (surprise!), and lots of other activities. There is a well-lit central cafe / seating area with wi-fi which serves surprisingly good adult-portioned food (outstanding cheeseburgers and fries) at great value, and unlimited self-serve refills on soft drinks.
The young staff are "autism aware" and they will provide extra accommodation if needed (When mine was 8 and younger, for example, I wanted to accompany him into the 3d motion theater, bumper boat and laser tag, and I was not charged extra). Because of the loudness of his favorite attraction, "ballocity" (the pneumatic ballshooting/popping area), and the motion theater, my au child needs his sound-blocking headphones to enjoy it until he acclimates to the noise level. Putt Putt Fun House is well designed and manageable, adequately staffed, with an intuitive layout that is kid and parent friendly.
Putt Putt Fun House can be quite expensive on a per attraction basis, but on certain nights they offer unlimited attraction deals. Sunday nights, which they call Fellowship night, for example, they offer unlimited rides from 5 until 8 for $13.95 per person, $4 for pizza and drink with unlimited refills. Check their website for offers and package deals.