Rockport/Port Aransas
We went to Rockport, about 3hrs. from Houston, over Thanksgiving this year (2015), not an ideal time to go to this beach town unless you like duck hunting or don't mind fishing in cold wet weather. Stayed at one of the best places to stay in Rockport if you like to fish, Reel 'Em Inn, a small pet-friendly (extra cost) fishing motel ("cabin" make it sound too luxurious—this is a no frills, bring-your-own-soap type place) with a private, 1000 ft. lighted fishing pier–that's the big draw. The fishing pier out into red fish waters, the price, pet friendliness, ease of parking (boat parking in the back), are the main reasons people want to stay at the REI.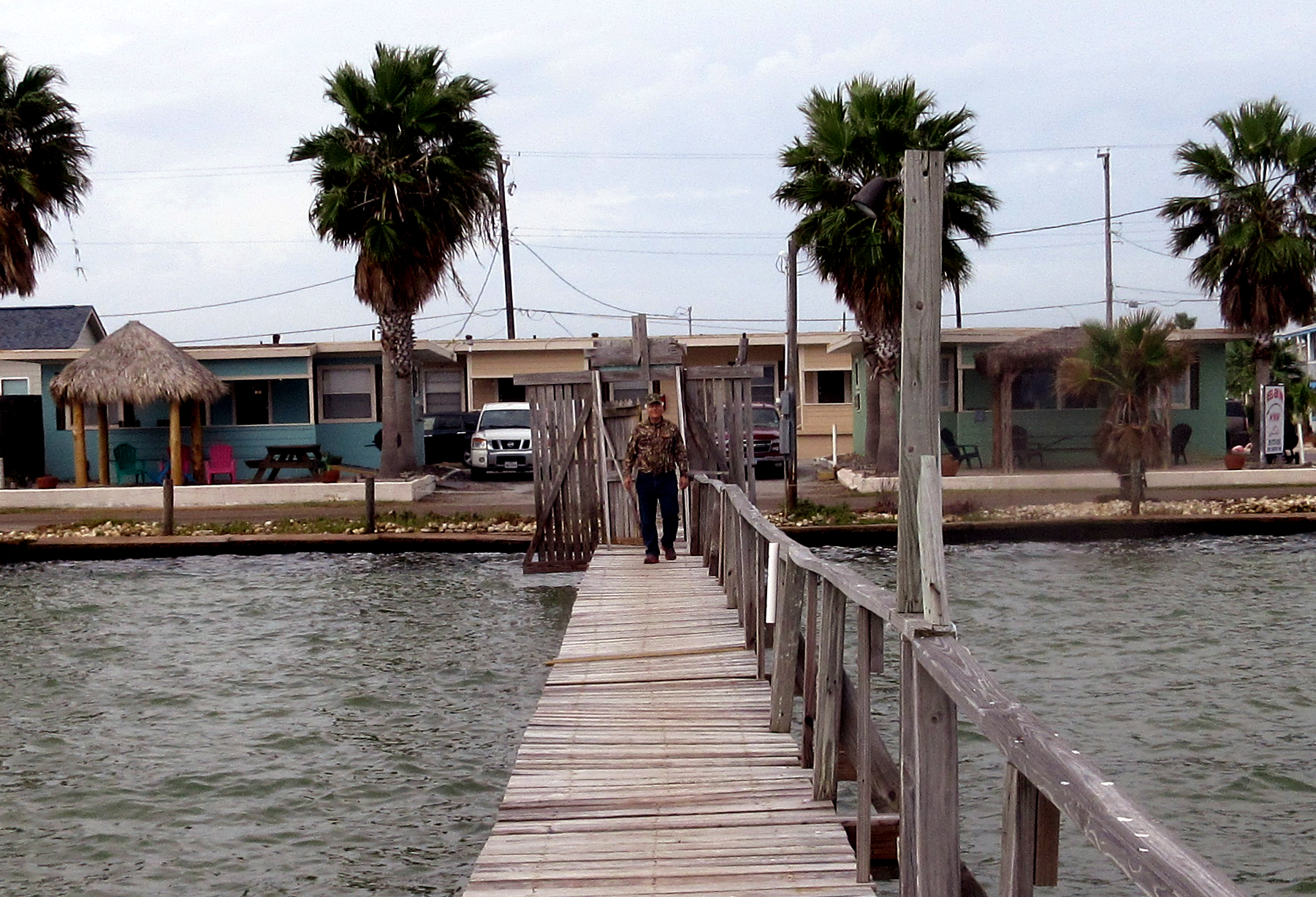 Because it was wintertime, swimming and beach activities were out, but the wildlife we saw was really impressive. Lots of egrets, cranes, pelicans of different varieties, cabbage head and various jellies, small fish (piggie perch) which join forces to pull bait shrimp off your hook. Port Aransas is where ducks come to winter, and duck hunting is big here. If you go to any of the fast foods at night time from the end of November through January, you are likely to see people dressed in camo returning from their hunts.
While this was a great vaca for my nt son and his dad, because they enjoy hunting and fishing, this place was frankly super boring to my child with autism. I couldn't seem to interest him in fishing or bird watching, which meant I couldn't fish either while Dad and my other son took the truck and went to do their thing. He had his Kindle and there was the Disney channel on the hotel TV, but without a car, we couldn't do much but stay in the room for two days. (Luckily, I like to draw, which I got a chance to do once I obtained higher wattage light bulbs than what was in the hotel room lamps.) When I ventured out onto the pier to fish just for a few minutes–he said he didn't want to go–he called me from the room saying sadly, "Where are you, Mom? Are you lost?" I hurried back fearing he would wander out.
If you have a child with autism who enjoys fishing or birds, this might be a fun place to visit. We'll go back some time when the weather is warm and I'm sure he'll enjoy the beach. My other son was pretty determined to catch a red fish, which kept him entertained despite the rain and cold.