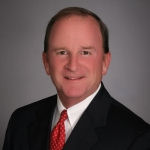 Dave Martin is our City Councilman (District E.) I just wanted to put this exchange out to the wider community in case others were interested in this initiative. I have been impressed with Dave Martin and his staff. Would be great if Sylvan Rodriguez Park could be developed as indicated below:
Good Afternoon Emily,

Thank you for contacting the council member's office about this particular topic. The council member recognizes the lack of municipal buildings and recreational services in the Clear Lake area and has been proactively working with the Houston's Parks and Recreation Department as well as Harris County Commissioner Jack Morman to work towards building such a structure. Council Member Martin also spent $50,000 out of what is known as his Council District Service Fund last year to include a community center in the Sylvan Rodriguez Park master plan. Currently, the site is being studied and evaluated in terms of the feasibility of building a structure at the park. We will continue to keep the community updated as we learn more about the progress, and hope to be able to provide positive recreational programming for all citizens in the near future.

Please let me know if you have any further questions.

Many thanks,

Lauren Laake
Chief of Staff
Office of Council Member Dave Martin
District E
Dear Councilman Martin,
I know you have many other priorities with the new mayor coming in and the Houston budget being in bad shape, but I wanted to share with you one parent's hope for the Clear Lake area in 2016.
I am the parent of a special needs child, 10, one of many who reside in our area due to the outstanding CCISD school district. I am the mother of a 12 year old as well who plays inside year round. I live in the Bay Knoll subdivision.
One thing I truly regret about our area is the lack of a local municipal community center such as what Pasadena has, which offers all kinds of affordable after school and summer programs for citizens (adults and children) with disabilities: http://www.ci.pasadena.tx.us/default.aspx?name=prk.fac-v_cox.
All Houston offers is one central multipurpose recreational facility on West Gray, which offers adaptive recreational programs for individuals with special needs.
That's too far to go for recreational classes and programming and not meeting the needs of the disability community who tend not to be concentrated in the city center.
It is difficult to advocate for "inclusion in the community" by people with special needs when there is no community center or municipal presence through which to offer such programs.
I don't know if I am describing this accurately, but it seems to me where there is no municipal presence or public entities (as opposed to exclusive HOA facilities), there are no adaptive recreational services for the disabled and they remain isolated and unable to be part of a broader community.
League City, for example, has a Parks and Recreation program through which adaptive recreational courses can be offered or requested. Where we are, however, there is nothing except parks maintained by Houston. That's all we get from Houston in terms of recreational programming.
If Clear Lake City hadn't been annexed by Houston, I think things would be very different because we could have developed our own services, much like League City and Pasadena have done.
I know it would be easier to move, but I would love to see the establishment of a dedicated municipal community center for Clear Lake whose mission is to serve all citizens and provide for leisure and recreational programming.
Thank you,
Emily Tuck